Committee Members for 2019-2020 (Chairpersons in Bold)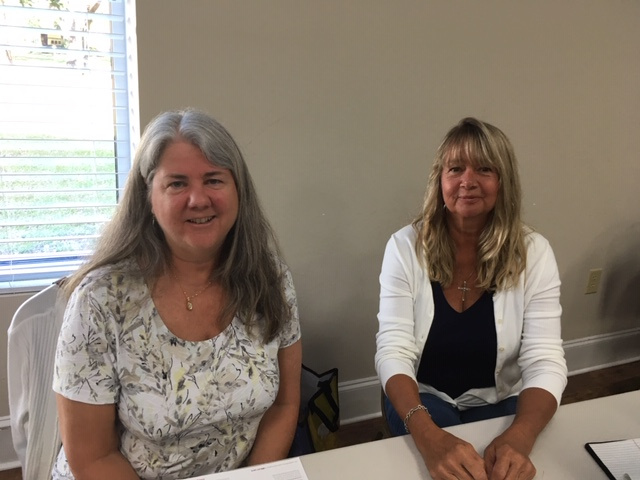 Nancy Restifo - Chairperson
Donna Miller - Chairperson
2019-2020 LUNCH BUNCH COMMITTEE
You will find us to be a group of diverse individuals with common goals: meet new friends, learn new things and most of all - enjoy ourselves.
The Lunch Bunch provides you with opportunities to do all this plus eat a good meal and explore the restaurants in our area.
Members of the Lunch Bunch Committee scout eateries in the areas from North of Wilmington, south to Myrtle Beach in order to select a monthly venue that will introduce you to someplace new or reacquaint you with an old favorite.
The lunches are on the first Wednesday of the month (with an occasional exception), October thru May. Reservations, menu selections and payments are taken at the BNC meetings one and two months prior to the venue.
We begin gathering at the restaurant around 11:30 AM to meet and greet our friends - new and old, sample the food and enjoy camaraderie for which Brunswick Newcomers Club is famous.
JOIN US FOR LUNCH. YOU'LL BE GLAD THAT YOU DID.
---
Scheduled Lunches
The Bridge Tender
1414 Airlie Rd., Wilmington, NC 28403 (910-256-4519)
Lunch Date: Wednesday February 5, 2020….Last Date to sign up/cancel January 22, 2020
Time: 11:30AM……Seating for Lunch – 12:15PM
Cost: $23/per person(tax & gratuity…soda, coffee, tea & dessert included)…Cash Bar
Entrée Choices
Half size Lumina Salad(dried cranberries, almonds, tomatoes, carrots, cues., pecorino cheese, white balsamic vinaigrette…. With (2)Jumbo Seared Scallops
Fried Flounder with Cole Slaw & French Fries
Chicken Stir Fry over Sticky White Rice
Lump Crab Cake with Cole Slaw & French Fries
BT Burger(provolone, bacon, lettuce, tomato on brioche bun with French Fries
Dessert(choose (1)with above entrée choice:
Vanilla Ice Cream with walnut chocolate drizzle
Key Lime Pie with raspberry drizzle
=========================================================================
Parson's Table December 5, 2018
April - Osteria Cicchetti

Photos By Ellen Dambach
January - Turtle Island

Photos By Ellen Dambach

December - Parson's Table
October 2016 - Oliver's
"A good time was had by all. The service was great and the food delicious."
May 2016 - Inlet View Bar & Grill
____________________________________________________________________________________________
April 2016 - Havana's
Photos By Ellen Dambach
__________________________________________________________________________________________
Page last modified 12/5/16
Webmaster