Committee Members for 2021-2022
| | | |
| --- | --- | --- |
| Bev Mastrovich | Travel Chairperson | |
Upcoming Trips
---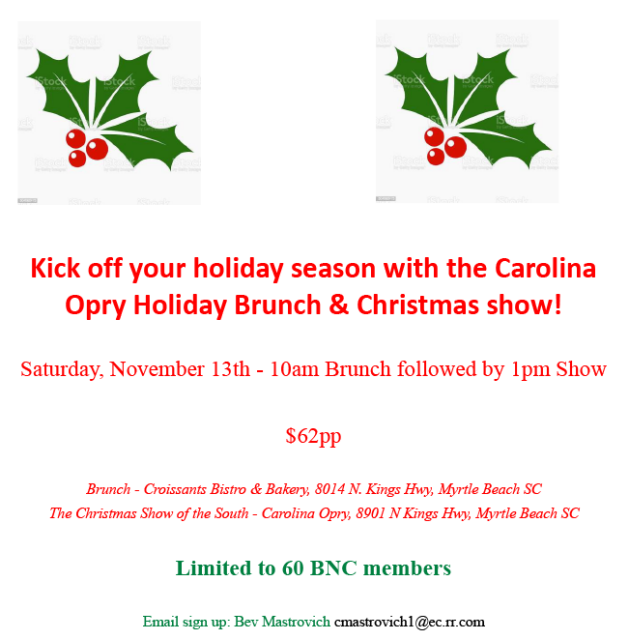 ---
"BILOXI & NEW ORLEANS"
Our bus is more than 2/3 filled. For those of you that have not done a Diamond Tours trip with me, Bev Mastrovich, on our 50+ seat bus, I don't take more than 35-40max travelers to allow for much appreciated "breathing room"
Reasons you might like to take this trip:
1. We're staying at a full resort -
"Hollywood Resort & Casino" is on the Gulf Coast of Mississippi in Bay St.Louis. Most folks going on this trip are not going for the casino. In fact, Charlie & I are $10 a day "penny & nickle slot" people. Hollywood has restaurants, shops, a spa, etc.
2. February weather here in NC? Perfect time to get outta Dodge & go SOUTH, right?
3. Finally, check out the full itinerary for the included tours, shopping opportunities, Mississippi riverboat cruise, and more.
4. Finally, the price of this trip includes all tips! I take care of the local guides, included meals, & bus driver for the group. You just sit back & enjoy.
The $75pp deposit is due at the BNC meeting this
Tuesday November 16th.
Or mail it to me at the address below.
Checks are payable to "Diamond Tours"
Come join us & have some fun!
Bev Mastrovich
4476 Millwright Circle
Southport NC 28461
(Email - cmastrovich1@ec.rr.com
Phone - 910 477-2030)
---
Charleston, SC
The three day two night trip to Charleston has been scheduled for Monday 05/02/2022 to Wednesday 05/04/2022. Checks for the deposit of $75.00 per person double occupancy can be paid now, and should be made out to DIAMOND TOURS and mailed to Joseph Lomonoco, 5007 Harbour Way, Southport, NC 28461. The deposit is due 01/02/2022 and the payment in full is due on 03/02/2022.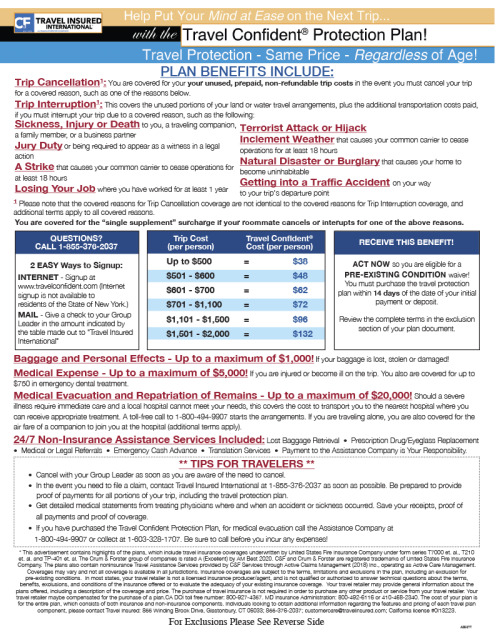 Page last modified 11-15-21