Brunswick Newcomers Club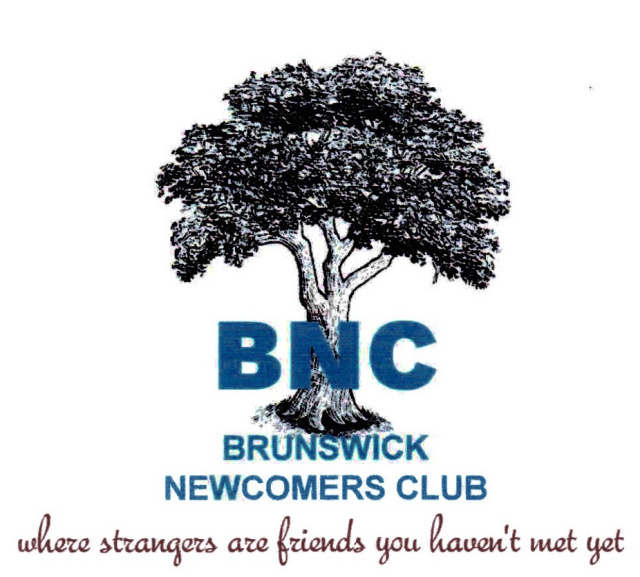 President's Message
Greetings,
Our next meeting will be on November 20th, at the Trinity United Methodist Church located on 209 E. Nash Street in Southport. The meeting will begin promptly at 10 am. Please arrive early to enjoy the refreshments and to see about the various events that are being planned for the next months. The Coastal Harmonizers will entertain us with their wonderful singing. It's always a special time when they come to the Brunswick Newcomers Club. Our guest speaker is Captain Richard Rogers US Navy retired, who is from the Battleship North Carolina.
This month the Give Back 2 Brunswick recipient is NOHungryChild. Their Christmas Food & Toy program will benefit hundreds of children in need and local seniors in poverty. They are seeking donations of new toys, new small teddy bears and non perishable foods.
I love this season of Thanksgiving when our attention is drawn again and again to what makes us feel grateful. Friendships born and fostered by our BNC gatherings are blessings we give one another. They are among the many reasons I am proud to be President of this thriving organization. I wish each and everyone of you a blessed and grateful Thanksgiving.
Ciao,
____________________________________________________________________________________________________
Attention BNC Members-
Reminders BNC Board members will never via email ask for money from BNC members under any circumstances.
In general any email from someone you know that asks for money or sensitive information should be viewed as questionable. Contact the person over the phone to ask about the email. There are times when hackers gain access to a person's email contacts to ask these very questions.
Committee News
Travel
Check the Social Committee page for future events.
Lunch Bunch
The Lunch Bunch schedule is available for the 2019-20 year. Check out the Lunch Bunch page for details.
Membership
New members and renewals are accepted throughout the year.
2019-2020 BNC Officers.
from left:
Rich Vollenweider, 2nd Vice President, Cheryl Deans, Secretary, Jeffrey Sherman, 1st Vice President, Elizabeth Szala, President, Ginny Beck, Treasurer.
_____________________________________________________________
---
November 2018 Meeting
May 2018 Meeting
Photos By Ellen Dambach
March 2018 Meeting
February 2018 Meeting
January 2018 Meeting
Photos By Ellen Dambach
November 2017 Meeting
Photos By Ellen Dambach
October 2017 Meeting
Photos By Ellen Dambach
September 2017 Meeting
Photos By Ellen Dambach
May 2017 Meeting
March 2017 Meeting
Feb 2017 Meeting
Photos By Ellen Dambach
Jan 2017 Meeting
Photos By Ellen Dambach
Nov 2016 Meeting
Photos By Ellen Dambach
Oct 2016 Meeting
Photos By Ellen Dambach
Sept 2016 Meeting
Photos By Ellen Dambach
__________________________________________________________________________________________________________
May 2016 Meeting
Photos By Ellen Dambach
___________________________________________________________________________________________________________
April 2016 Meeting
Photos By Ellen Dambach
_____________________________________________________________________________________________________________
March 2016 Meeting
Photos By Ellen Dambach
February 2016 Meeting
Photos By Ellen Dambach
January 2016 Meeting
Photos By Peter Braun
Photos By Ellen Dambach
---
November 2018 Meeting
---
November 2018 Meeting