Brunswick Newcomers Club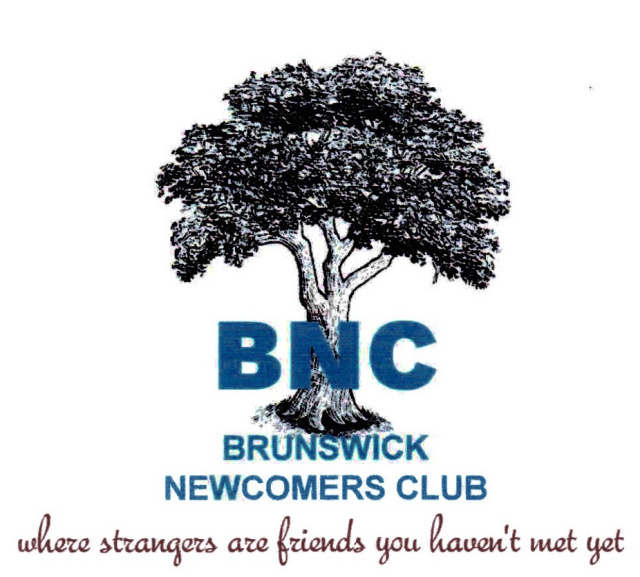 BNC President's Message
April is here in Southport and everything is in bloom again. This is my fifth spring here in North Carolina and I must admit that if it weren't for the no-see-ums biting at you it would truly be paradise.
This month's meeting will have our election of officers for next year. A slate was presented at the March meeting with nominations from the floor still possible. I would also remind you that new members and dues paid in April and May will carry over through next year. Please try to join a committee that you find interesting so by next year you'll know how that group operates.
This month's speaker will be from the Department of Transportation. Karen Collette is a division engineer and will be telling us all about the wonderful world of widening 211. Let's try and be "civil" to our engineering friends and presenters even if you are forced to make a u turn 5 miles out of your way just to go to the left.
Giving Back to Brunswick (GBTB) for the month of April will be helping American Legion Veterans (Serviced by Brunswick Family Assistance). The items that they requested are as follows: Socks, Men's Collared Shirts, Toiletries, Canned Goods, First Aid Supplies, Baby Diapers and Supplies, Gift Cards For Groceries, Any reasonable Not Perishable Item. Please be as generous as you can.
Meeting time is 10:00 AM but please come early to sign up for all the activities the committee chairs have worked so diligently to secure for us.
Meeting is at Trinity United Methodist Church 209 E Nash St, Southport, NC 28461.
Regards
Bob Patey
President BNC
____________________________________________________________________________________________________
Attention BNC Members-
Reminders BNC Board members will never via email ask for money from BNC members under any circumstances.
In general any email from someone you know that asks for money or sensitive information should be viewed as questionable. Contact the person over the phone to ask about the email. There are times when hackers gain access to a person's email contacts to ask these very questions.
Committee News
Travel
Check the Social Committee page for future events.
Lunch Bunch
The Lunch Bunch schedule is available for the 2018-19 year. Check out the Lunch Bunch page for details.
Membership
New members and renewals are accepted throughout the year.
BNC Officers.
from left:
Rich Vollenweider, 2nd Vice President, Cheryl Deans, Secretary, Jeffrey Sherman, 1st Vice President, Elizabeth Szala, President, Ginny Beck, Treasurer.
---
November 2018 Meeting
May 2018 Meeting
Photos By Ellen Dambach
March 2018 Meeting
February 2018 Meeting
January 2018 Meeting
Photos By Ellen Dambach
November 2017 Meeting
Photos By Ellen Dambach
October 2017 Meeting
Photos By Ellen Dambach
September 2017 Meeting
Photos By Ellen Dambach
May 2017 Meeting
March 2017 Meeting
Feb 2017 Meeting
Photos By Ellen Dambach
Jan 2017 Meeting
Photos By Ellen Dambach
Nov 2016 Meeting
Photos By Ellen Dambach
Oct 2016 Meeting
Photos By Ellen Dambach
Sept 2016 Meeting
Photos By Ellen Dambach
__________________________________________________________________________________________________________
May 2016 Meeting
Photos By Ellen Dambach
___________________________________________________________________________________________________________
April 2016 Meeting
Photos By Ellen Dambach
_____________________________________________________________________________________________________________
March 2016 Meeting
Photos By Ellen Dambach
February 2016 Meeting
Photos By Ellen Dambach
January 2016 Meeting
Photos By Peter Braun
Photos By Ellen Dambach
---
November 2018 Meeting
---
November 2018 Meeting